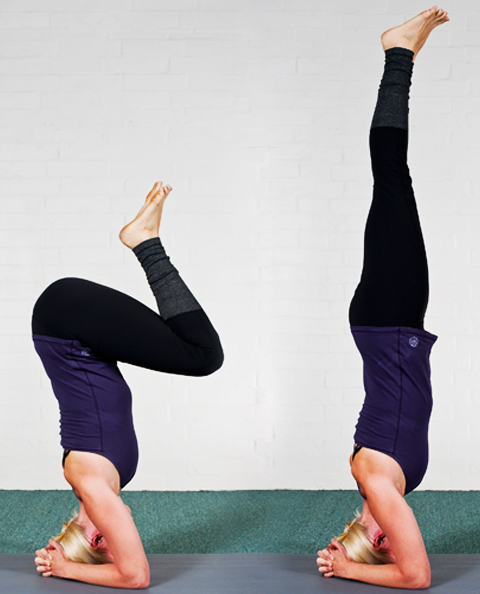 Workshops - Postures / Asanas
Inversion Workshop
Want to change your perspective? Join Katie for an Inversion Workshop.
You will learn:
How to invert safely and correctly
Alignment principles for inversions
A number of different inversions plus their benefits and contraindications. 
Benefits of inverted postures:
Inversions strengthen the upper body and calm the mind.
They give you temporary relief from the pull of gravity which helps rest the heart, improves lymph and venous circulation, and enhances immunity.
Inversions boost your mood and relieve mild stress, depression and anxiety.
Inversions are exhilarating and they give you the opportunity to see the world from upside down, giving you a new perspective on life. 
If you're not sure whether you're ready or not to try inversions, please ask Katie. Contraindications include: high blood pressure, pregnancy, menstruation, glaucoma, and serious neck or back injury.
The workshop is two hours and will be followed by a light refreshment. Booking are essential.

Date:	TBA
Day:	Tuesday
Time:	5:30 - 7:30 PM
Cost:	Early Bird $30 (for payment made 3 weeks prior) or $40
Teacher:	Katie